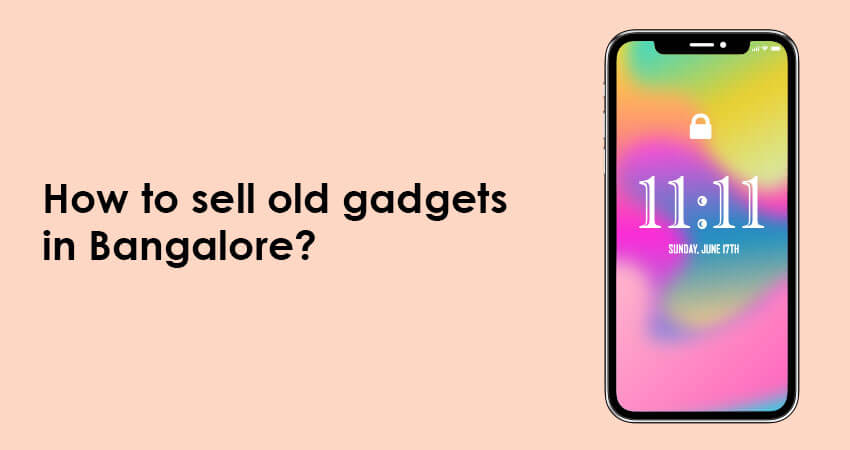 How to sell old gadgets in Bangalore?
The process of selling used gadgets is very familiar nowadays. To sell old phone online is a tedious job and at the same time, time-consuming. The buyers often get un-interested after looking at the device. In that case, it becomes even more difficult to sell your gadget online. With the increasing frauds all over the web world, it is very common to get fooled easily. The time issue is also to be considered in this prospect. Interested buyers in the market may not be able to find it. So, you cannot expect overnight results. Delivery service is another hassle. If you get international buyers, delivery and transaction become an issue.
Users often ask how to sell used phones online in Bangalore. It is quite a simple and easy process. To make your job easy, you can entrust the Encash Mobile site. Through the online marketing forum, selling your used gadgets is made extremely easy and safe. You can sell your used gadgets via a lot of online sites. We will discuss in detail how you can sell used mobile in Bangalore as well as sell used laptop online in Bangalore. You just need to choose your mobile phone/laptop brand and fill in the descriptions of your gadget. Customers can get an instant quote for their gadgets as soon as they update the details of the respective gadgets. You can sell old phones or laptops from home or office as per your convenience
Encash Mobile is a one-stop solution for sell used smartphones in Bangalore. They have a walkin store in Bangalore (#1032 15, Near MK Ahmed bazaar, 4th T Block East, Jayanagar, Bengaluru, Karnataka 560041). You can also get your gadgets repaired and buy accessories through their website and application. The main features of this site are (i) fast delivery and (ii) hassle-free evaluation of your gadget
All the familiar and used brands can be sold through this site. You can sell the mobile phones and laptops of the brands Apple, Xiaomi, Samsung, Nokia, Huawei, Motorola, Nokia, One Plus, Oppo, Sony, Vivo, Realme, Infinix, Honor, Asus, Poco, LG, Lenovo, Realme, etc.
Encash Mobile enables users to sell used mobile phones online in less than about 60 seconds. They offer you instant cash payment for selling old or used mobile phones, tablets, laptops, smartwatches. You can also get a fast pick-up service at your doorstep.
Here are some easy steps you can follow to get your job done:
1. Select your used device.
2. The site will provide you with the best-selling price, depending on your device's condition.
3. Now, you need to select a schedule for free pick-up from your location.
4. At the time of pick up, you'll receive the correct payment in return for your device. The payment is done with cash or any other payment method.
To get the answer to 'sell used mobile phone Bangalore' and 'sell used laptop online in Bangalore', follow the above-mentioned steps to get your job done. For any further queries, you can visit their official website, or can contact them via their mail address, info@encashmobile.in.