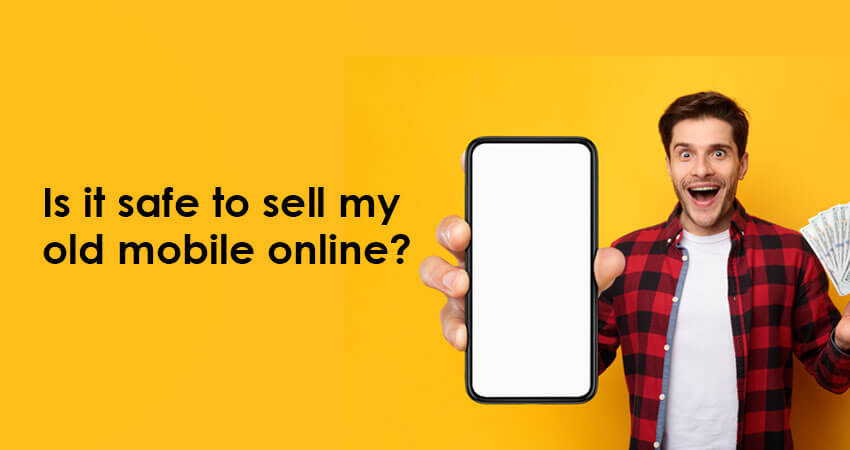 Is it safe to sell my old mobile online?
There are a number of websites nowadays to buy and sell second-hand gadgets but the common question is whether it is safe or not. To sell second-hand mobile phones, there are a few things you need to take care of:
1. Before you go out and sell smartphone in Bangalore perform a factory reset on the phone. You can do this procedure as many times as you want to. The process removes your old data, and even if someone accesses your data, all they get on their hands is some random images and videos and not your personal information.
2. If the smartphone that you are selling has some hardware/software issues, be transparent to the buyer and inform the buyer about these issues for a better chance to sell your phone. Also, when you interact with the buyer, take some time and explain to them what special features are in your phone and what functions it does better. While some may be tech enthusiasts, not everyone will be updated with the latest technology.
3. In case you are selling the phone through websites and have to meet the buyer in person, make sure you take all the safety measures. Here are a few precautions that you can take.
3.1. Ensure that the location you are choosing is safe, like a public area, and meet in the daytime.
3.2. Insist on meeting in busy hours.
3.3. Ask somebody to accompany you.
3.4. While sell your old phone in Bangalore, make sure that the invoice you share with the buyer does not have your private information like a home address and phone number. In case you need to provide any identity proof details, make sure the personal details are redacted from them and add the purpose for which the documents are to be shared on the copy only.
4. The best way to go with the time-consuming issue is to sell the phone as soon as you hear any news about the next-generation model's launch. So as soon as you start hearing about the next-gen device, sell your old phone and use your secondary smartphone (if you have one) for a while. This way, you can use the latest device as soon as it launches. You'll also get a better price for your old smartphone with this method.
Through the online marketing forum, selling your used gadgets is made extremely easy and safe. You can sell your used gadgets via a lot of online sites. We will discuss in detail how you can sell old smartphones in Bangalore as well as sell second-hand laptop online in Bangalore.
1. You just need to choose your mobile phone/laptop brand and fill in the descriptions of your gadget.
2. Customers can get an instant quote for their gadgets as soon as they update the details of the respective gadgets.
3. You can sell old phones or laptops from home or office as per your convenience.

Encash Mobile is a site for selling used gadgets in Bangalore. They offer you instant cash payment for selling old or used mobile phones, tablets, laptops, smartwatches. Most strikingly, you can get a fast pick-up service at your doorstep.
To get the answer to 'sell old smartphones' and 'sell second-hand laptop online in Bangalore', follow the above-mentioned steps to get your job done. For any further queries, you can visit their official website, or can contact them via their mail address, info@encashmobile.in.