Thinking about selling your old device? Think no more sell it only on Encash Mobile.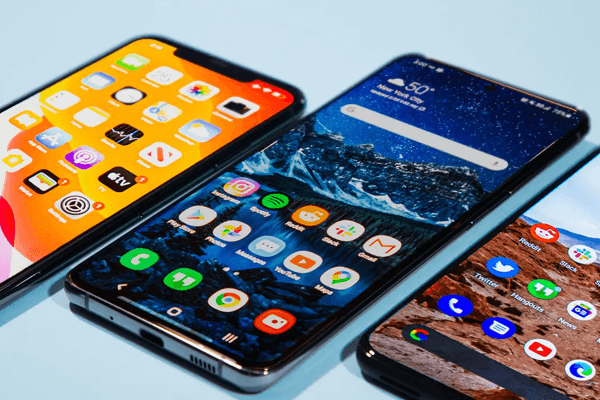 Do you have an old mobile phone or laptop that you would like to sell online or even repair? Maybe you're searching for the best platform that would give you the best value for your device. No need to search for customers or platforms anymore as you have encashed mobile, the best place to sell your mobile phone or laptop online. Here you can even apply for an online mobile repair
To sell your mobile phone online is a tough job and takes a lot of time. Most of the time the few buyers you get may not be interested anymore after looking at your device. It might be even more difficult to sell your old laptop online. Also, there are a lot of fraudsters in the market and it may be difficult to differentiate between the fraudster and the genuine buyer. It is quite a difficult task to search for a trusted and verified buyer. Also, there is the time issue. The market is flooded with old mobile phones and the buyers that may actually be interested in your product may end up not finding it. Therefore, you can not expect overnight results. The next problem is delivery. You may get a buyer but he may be from a different part of the country and therefore the delivery and money transaction can be a problem. But to make your sale easier, to save you from the frauds in the market and also to save your valuable time and effort there is an encash mobile. Here you can sell your old mobile phone or your old laptop online without worrying about any of the troubles mentioned above. They even have services to repair mobile phones online and if you need to repair your device, you can do it right away.
Selling your device using encash mobile is really safe and easy.
All you need to do is follow the steps :
1. Select your device and they'll provide the best selling price depending on your device's condition.
2. Next, they'll schedule a free pickup from your location.
3. During pickup, instant cash, or any payment option of your choice will be provided to you for your device.

To repair your mobile phone online all you need to do is select your device and enlist for a repair.
To repair your mobile phone online all you need to do is select your device and enlist for a repair.
Most Popular Mobile Phones Sold
CONTACT INFO
Address
Email
Contact
Follow Us
---
Sell Your Old Mobile Phone in 60 Seconds
Encash Mobiles Offer you Instant Cash for Sell Old/Used Mobile Phone, Tablet, Laptop, Smartwatch with fastest pick up service at your doorstep at amazing prices in less than a minute. . You do not have to follow any complicated process, its very simple and fast. Just choose your mobile brand, fullfill details. Customers can get instant quote for their sell used mobiles phone , sell Old / second hand Laptop , Sell old Tablet , sell Old/ used Smartwatch accessories as soon as only update details of your selling device. One can sell used mobiles phone & other devices either from home or work place as per the convenience. One can also book repair services for mobiles ,laptops and tablets etc.
---
Encash Mobile - All rights reserved © 2018 - 2021